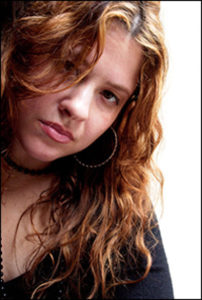 The unconventional life and music of Rabbi Shlomo Carlebach comes to life, with a little help from his kin.
"Hello, 'A Pure Soul That Descended to This World,'" I say into the phone, greeting Esther Neshama Tehora Shucha Carlebach with the English translation of her given name. Laughing, she shoots back brightly, "I assume no responsibility for that name."
That was laid on her by Rabbi Shlomo Carlebach (1925–94), who, in addition to being her father, was "the father of popular Jewish music" and is now the subject of a Broadway musical biography, Soul Doctor, opening Aug. 15 at Circle in the Square.
It is stacked with the songs Carlebach used to bring his musical culture up to contemporary speed, hastened in that direction via a relationship with jazz singer Nina Simone—an improbable, but powerful, alliance.
Even the diminutive of her moniker, Neshama, was a stumbling block at recess. "When I was young, I felt very burdened by the name," she admits. "Plus, it was a very different-sounding name. People would say, 'What? Michelle?' I get a lot of that."
But given the direction her career has gone, which is step by step in her father's footsteps, it's a good thing that Soul is, literally, part of her name.