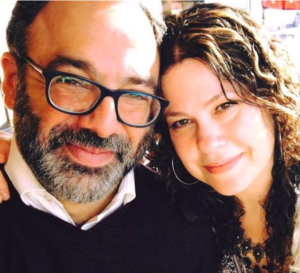 (J. The Jewish News of Northern California via JTA) — Rabbi Menachem Creditor met Neshama Carlebach 10 years ago when the popular Jewish singer headlined a concert at Creditor's shul, Congregation Netivot Shalom in Berkeley, California. They struck up a friendship, which eventually turned into love and, now, an engagement.
The couple will wed next summer at a ceremony in New York.
By then Creditor, 41, will have completed his tenure at Netivot Shalom and moved to New York, where Carlebach, 43, lives with her two sons.
"Neshama and I stayed in touch over the years," said Creditor, who has three children from his first marriage. "About a year ago, our conversations somehow shifted. We started seeing each other in a new way. A coalescing of all the sharing we've done over the years turned into a beautiful romance. Close friends became best friends."