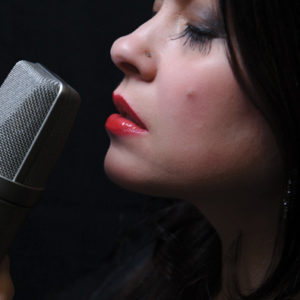 Four years after her last tour, Neshama Carlebach is once again on the world stage singing the beloved songs of her late father, Rabbi Shlomo Carlebach, and sharing his message of love for all humanity.
Neshama will be in Ashland for an April 7-8 "Legacy" Shabbaton featuring a concert, storytelling, teaching and conversation, all intermingled with music.
After four years spent in courtrooms in an "intense divorce," Neshama says she emerged with an even stronger sense of self, a restored relationship with God and a renewed commitment to share her father's legacy of music and love for humanity. She resumed her appearances in October of last year and was gratified to be so in demand after her hiatus with bookings across America, Israel and even Cuba.
She was not grateful to find that the world needed her father's music, message and love more than ever. The U.S. election was the most divisive ever, and religious divides in Israel were heated. During Hanukkah, she was singing with the Women of the Wall at the Kotel when they were set upon by screaming haredi women, an event from which she is still reeling.