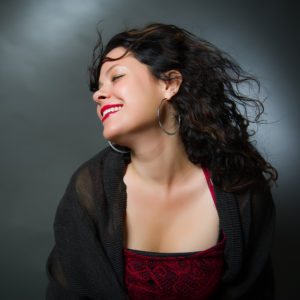 Neshama Carlebach's albums have sold 1 million-plus copies — but she views her success as a way to help others through the pain of life transitions toward inner strength and spiritual growth.
"Music brings healing to our souls," says Carlebach, who will perform at the Fox Tucson Theatre on Oct. 29 with the Glory to God Singers, led by Rev. Milton Vann. She last performed at the Fox in 2011.
A single mother with two sons, ages 6 and 9, she says going through a painful divorce left her with a special empathy for women who raise children alone. "I've experienced a lot of pain and loss. It's a gift to be able to take what I've gained and encourage others to create new strength and understanding in their own lives."
Born in New York and raised in Toronto, Carlebach began singing at age 5, and sang with her singer-songwriter father, Rabbi Shlomo Carlebach, for five years before his death in 1994. "He was the pioneer of Jewish modern music," she says. "He wrote more than 5,000 songs," sung in countless Jewish schools and synagogues. "He was the biggest influence in my life — and my best friend."
Singing mostly her father's songs, she calls her music "Jewish soul." Her name, Neshama, means "soul." Currently singing with a Baptist gospel choir, she embraces a message of unity and spirituality.