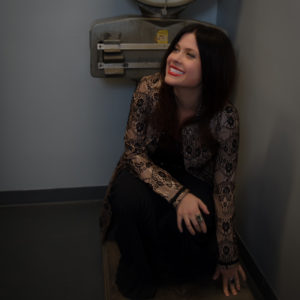 In 1994, when Neshama Carlebach, then a teenager, joined her father, Rabbi Shlomo Carlebach on stage they broke the taboo of kol isha, the Orthodox prohibition of women singing before men. It was also the first and last time she'd appear with her father, otherwise known as the Singing Rabbi. A few months later he suffered a fatal heart attack.
Today Carlebach, 41, in her own right a star in Jewish entertainment, continues to break barriers while both carrying on her father's legacy and charting her own unique path. Whether it's performing with an African-American Baptist church choir or singing before the People's Climate Change March in 2013, Carlebach still sees music as a way to give voice to the voiceless.
"I believe we can have a wonderful world. I believe we can heal through music. That's the voice I want to sing to," Carlebach said, sitting inside New York's jewel-like Café Lalo on a raw February day.
Music — and the lack of it — has healed Carlebach, and allowed her to realize that sometimes the best way to hold on to someone is to let them go.