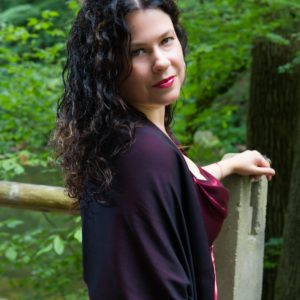 My dearest friends, near and far,
We are about to receive the Torah (the essence of G-d's message to us), on the holiday of Shavuot this week. I wanted to share a little piece of my own recent Journey, heading towards the Mountain to receive the Word of G-d…
Human beings are infinite. Our fears and disappointments may allow us to hide from our own powerful energy, but truly, we are infinite. Sadly, many of the trappings of this world, including the Words we depend on for our deepest communication are finite and limited. To say that your child is "extraordinary" or that a sunset is "beautiful" doesn't even begin to describe the depths of that which we witness, or to express the breadth of our emotionality.
Still, there are moments that are (as my father would say) "Beyond the Beyond," moments of infinite, abundant, Joy and Truth, where we can fully access the power of who we are. These moments are rare gifts but can be missed completely if we allow our own limitations to interfere. Personally, I beg for these moments, live for them, pray for them. They sustain me as a Mother, as an Artist, as a human being.
We learn that where prayer (Tfilla) ends, song (Shira) begins. Music is often the only way to express the depth, the immense endlessness of all we long for, of all we can have inside. This is why I sing, I know we are all capable of so much more…